We had an excellent meeting yesterday (15th April). Meg, who had done a lot of preparatory work on the Tiger Tiger Group Quilt, had prepared bags of the blocks for us to organise into a suitable arrangement. We worked together on the design and below is the layout we came up with. Meg then carefully bagged up the blocks for each row with instructions for each member to take away and stitch together. There were 13 rows, with 9 blocks in each. We discussed the quilting, and whether or not to have a border and a final decision will be made at our next meeting, but the majority were in favour of a 6″ border in red with quilting in the ditch stitched with an invisible thread, and then adding some decorative ties.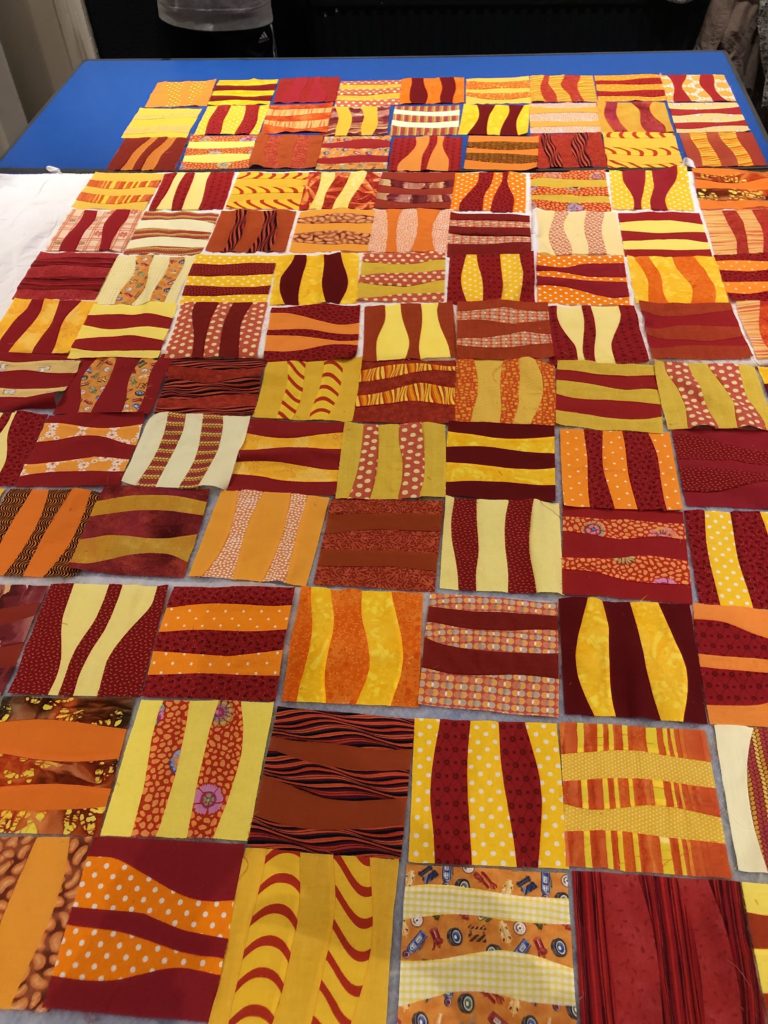 Show and Tell
Barbara had been on a felt animal making workshop in the Lake District with her sister and made this characterful felt rabbit. She said it was an extremely enjoyable workshop to go on.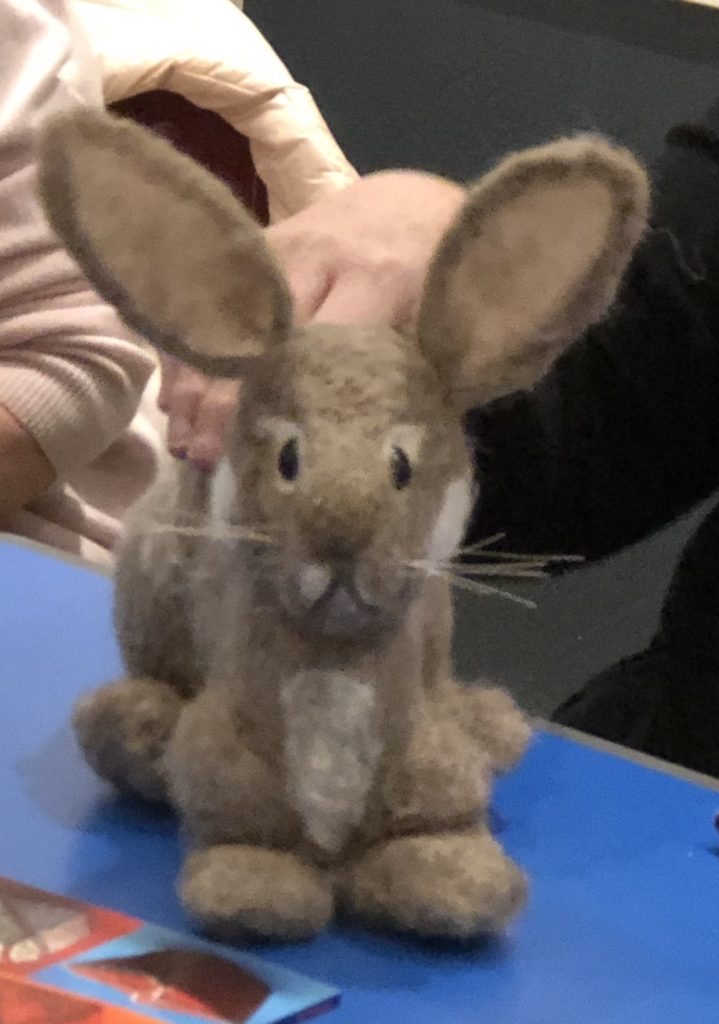 Louisa had been busy making small quilts for a friend's twin boys, The quilt tops were made from the Meadlowland pattern – 'They came in June.' and the one below is being made for Project Linus. Louisa restricted her palette to shades of cream and purple. The design was simple and effective.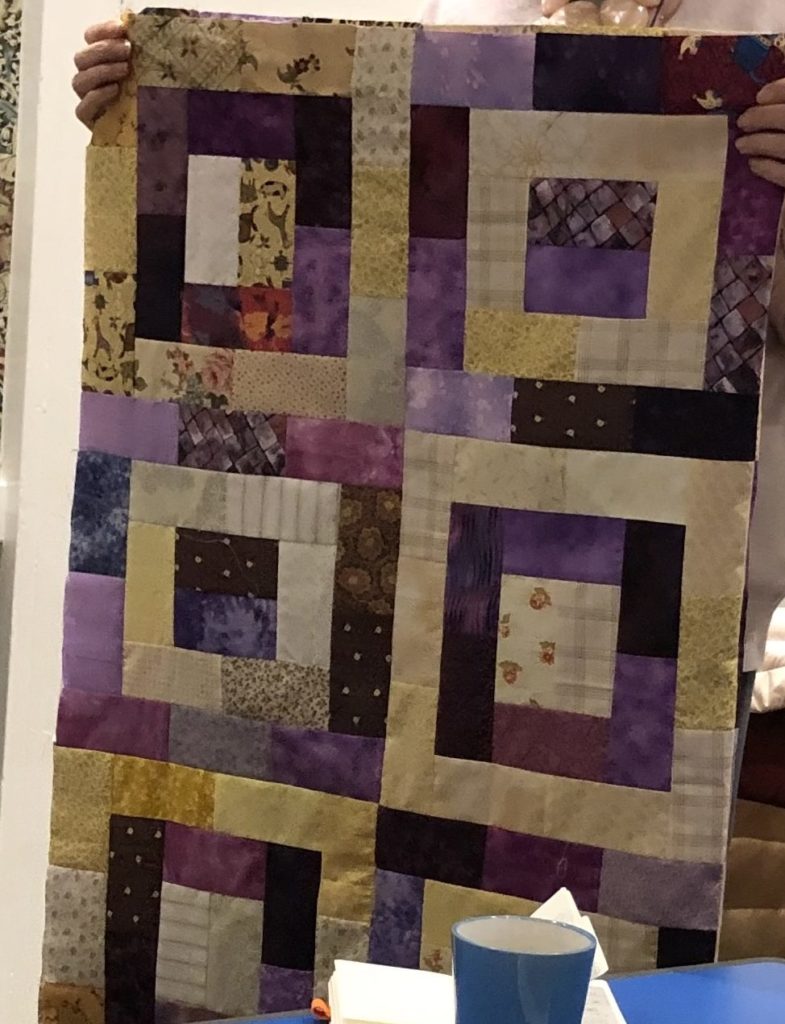 Sue showed her new purchase, a folding cutting board from Ansio and Lesley produced an unfinished quilt top which she had recently brought out of the drawer with the intention of finishing it. It was very jolly with sheep incorporated into each block, all beautifully made by hand and really worth finishing.
Regina collected monies for FoQ tickets. If you missed the meeting and wish to avail yourself of a cheaper ticket please contact Regina via Swlondonquilters@gmail.com. Regina also talked about her mini workshop on making fabric boxes to be held next month, May 20th.